An avid Bicycle Rider, you can frequently find me doing the loop from the Art Museum to the Falls Bridge and back. I love technology, politics, cooking and my family. I am also a bookaholic, leaning towards Science Fiction, History and Mysteries.
Lisa is a skilled writer in the genres of personal nonfiction, marketing and speechwriting. She has worked for Temple University, Penn, and CIGNA. She is on the board of the Rebecca Davis Dance Company. You'll often find her with a book in hand.
Rebecca is currently working in Stockholm Sweden as a programmer. She graduated Magna Cum Laude from Northeastern University as a Mechanical Engineer. She is always riding her bicycle, and loves rock climbing, cooking, and hanging with friends.

Meritz TeleNet has been serving the greater Philadelphia area for over 16 years. Some of our services are listed below:
Support for Windows PCs and Servers, including Small Business Server
Mail Servers, Reliable Backup Solutions, Disaster Recovery, Wide Area Networks
Phone Systems, Call Centers.
Document Imaging and Workflow.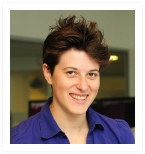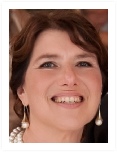 Below are links to websites of significance to me: My business site, my personal site, my wife's, my daughters' and a few others.
Howard Neifeld is primarily a painter but has also done sculptures, collages and puppets. Click on his link to see some of his works.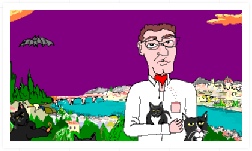 Holly works in pen and ink, paint and other media, but is particularly noted for her playful sculptures. Click the sculpture above to see more.